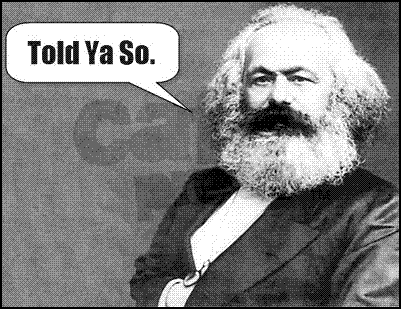 Great to speak at Occupy London on capitalism and alternatives, I argued capitalism is innately flawed but the commons provides a democratic and ecological alternatives.

Lets not be dogmatic but lets look at how collective and ecological property rights might work.
Marx is excellent on the 'macro' how commons were destroyed and the possibility of their restoration.
Elinor Ostrom is very good on 'micro' case studies on actual commons showing where they work and where they don't.
We can have an economy the suffers human need without wrecking the environment.
SOME LINKS (incomplete but to get you started no claim to be exhaustive or any other claims in fact)