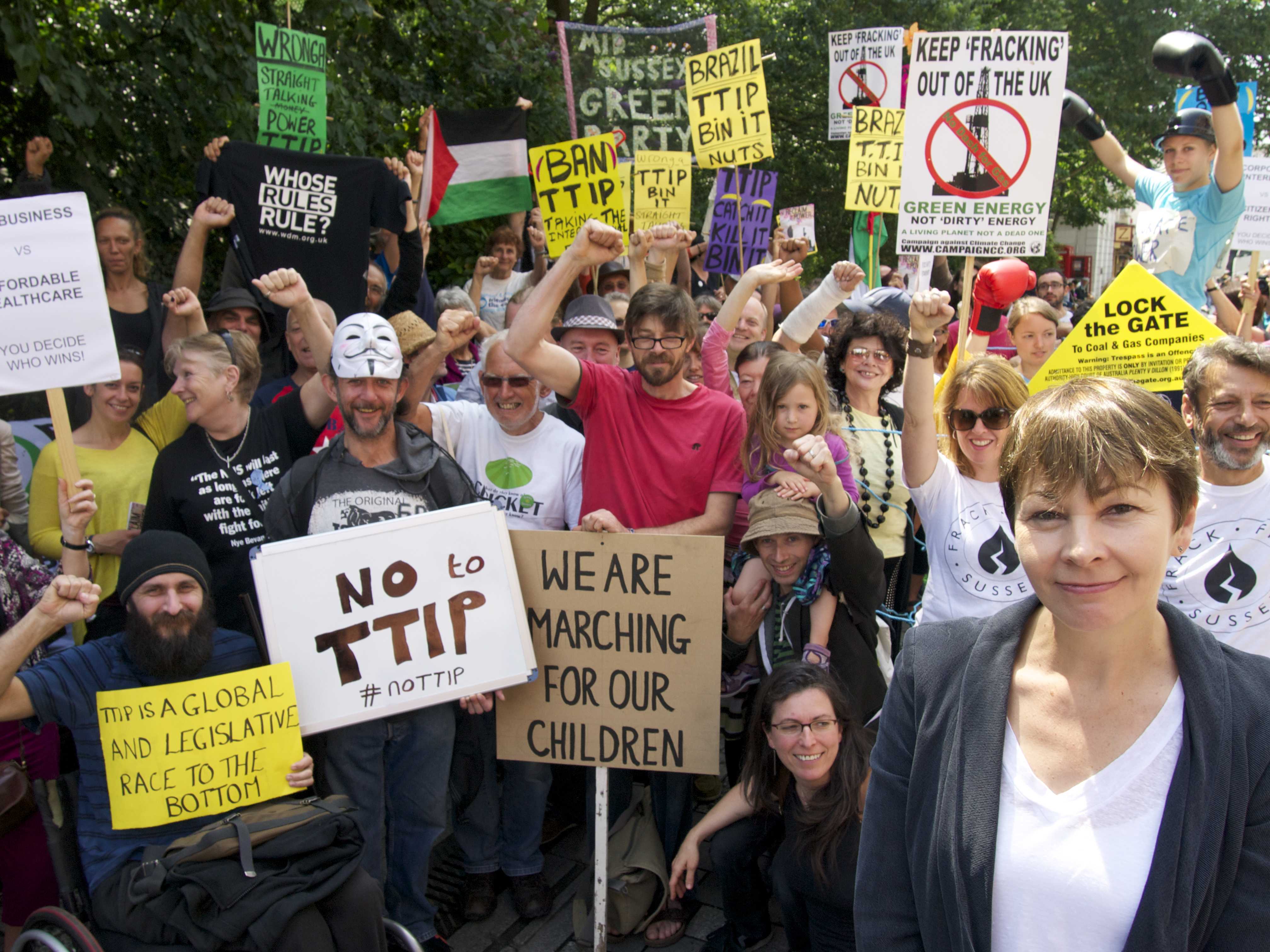 I am Green Party General Election candidate in Windsor. I have been getting lots of questions about the Transatlantic Trade and Investment Platform. A proposed agreement between the US and EU, promising more investment, it would, however, give corporations the right to sue governments for workers and enviromental protection.
It is a hugely sinister and worrying treaty and of course in tabloid Britain must of the mass media ignore and politicians from Labour, Conservative, Libdem and UKIP parties love it.
We have to fight it. As international coordinator for the Green Party of England and Wales, I served on the European Green Party TTIP policy group and was successful in getting the EGP to oppose TTIP.
Here is my answer to many emails I have had on the issue.
Dear John,
I oppose TTIP, it would threaten the NHS, other public services and standards of environmental and work place protection. Promising free trade and increased investment, it would take the democracy out of democracy because corporations could sue our government if their profits were threatened by regulation. It would, for example, make it difficult to tackle climate change because coal companies could sue a government that reduced demand for fossil fuels.
It is very worrying indeed that Labour, Libdems and Conservatives support TTIP.
You can read about our approach here https://www.greenparty.org.uk/news/2014/07/11/green-party-ttip-trade-deal-is-a-corporate-power-grab,-that-must-be-stopped/
Thank you for campaigning on this.
Best wishes,
Derek Wall, Green Party candidate for Windsor.