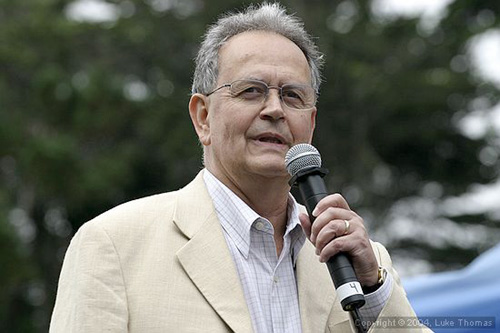 Peter Camejo a powerhouse of the left in the US Green Party has died, I am very shocked to hear.
He stood as vice president with Nader in last elections and a Governor of California.
He was also a big name in the US Socialist Workers Party....Venezuelan born.
Never met him, I am sad to say, Walt Sheasby, Murray Bookchin both of whom I did know, have also died in the last couple of years.
I suppose there is some comfort in the fact that there are plenty of militant and organised ecosocialist in their 20s who I bump into.
Sad loss, sad loss
Peter died of leukemia I believe.