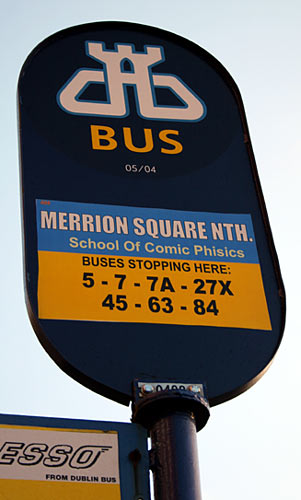 Dublin Bus drivers are due to stage a two-hour protest outside the Green Party Head office in Suffolk Street in Dublin this morning.

The action - due to begin at 11am - is not expected to disrupt bus services.

The demonstration is being held to highlight what organisers say is the Green Party's silence over the removal of over 300 buses from the fleets of Dublin Bus and Bus Éireann
Just because it is called a 'Green Party' does not actually mean it is a Green Party, Viva Cynthia McKinney and real greens everywhere, the Irish experience is pretty depressing...in power with no power but obviously some salaries.
The
Porketeriat of Fianna Fail
need to be challenged not supported in government.