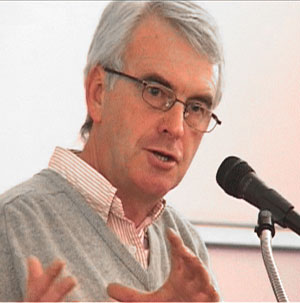 The Economist this week have come out against Heathrow expansion and so of course has Caroline Lucas.
We need to get Caroline and London Green MEP re-elected next June to fight Heathrow and to launch a campaign of direct action if they go forward with the plans.
I also think we Greens should consider not standing against John McDonnell MP for Hayes and Harlington, I am a bit biased towards him given his varied good works, he is certainly prepared to take direct action against Heathrow expansion.
Perhaps he and Caroline could super glue themselves together in a show of solidarity...
The economic case for Heathrow looks doubtful with recession, a few politicians leading the charge by super glueing themselves to the project would push the costs up more...direct action could make building a new runway even less affordable.
The Economist notes:
The credit crunch will affect BAA too, in at least a couple of respects: it will cut the price Gatwick will fetch and make it much harder for the debt-laden airport operator to finance the future development of Heathrow. It may be years before investors are again willing to back big private-sector infrastructure projects.
12 November 2008 HEATHROW EXPANSION
Commenting ahead of the imminent decision by the Government on the expansion
of Heathrow Airport, MEP for the South East and Green Party Leader Dr Caroline Lucas said: "Any government which even thinks about giving the go-ahead to expansion at
Heathrow, and recommends massive growth for the unsustainable and highly polluting aviation sector, while at the same time a promising a hugereduction in carbon emissions by 2020, is quite simply living in a fantasy land. "The proposals for a third runway at Heathrow being debated by MPs should have been scrapped months ago. A new runway would lead to spiralling carbon dioxide emissions, unacceptable noise pollution for millions living in London and the South East and worsening air quality.
"Furthermore, at a time of global economic downturn and a reduction inflight sales, the economic benefits of expansion are in themselves highlyquestionable. A new runway at Heathrow does not make economic or environmental sense. "What we need is more investment in public transport and the strengtheningof high-speed rail links to the rest of Europe to reduce short haul flights."