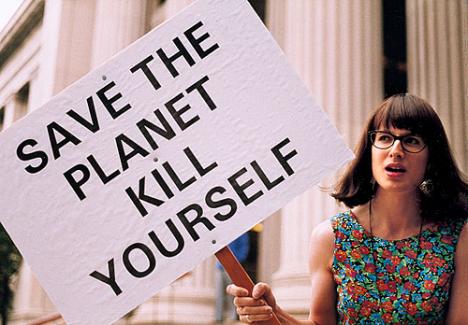 I have never really believed in conspiracy theories but a new book on population control reveals that George Soros, Bill Gates
and other billionaires have been getting together to find ways of stopping the rest of us breeding.

I have three children so will I find Bill Gates on my door step offering me contraceptive advice.

Who knows? Review here
Fatal Misconception: The struggle to control world population
By Matthew Connelly, Harvard University Press, Cambridge, 2008. 521 pages.
Review by Simon Butler
November 16, 2009 -- A select group of billionaires met in semi-secrecy in May 2009 to find answers to a "nightmarish" concern. Their worst nightmare wasn't the imminent danger of runaway climate change, the burgeoning levels of hunger worldwide or the spread of weapons of mass destruction.
The nightmare was other people – lots of other people.
The self-styled "Good Group" included Microsoft founder Bill Gates, media mogul Ted Turner, David Rockefeller Jr and financiers George Soros and Warren Buffet.
The London Sunday Times said they discussed a plan to tackle overpopulation, something they considered "a potentially disastrous environmental, social and industrial threat".