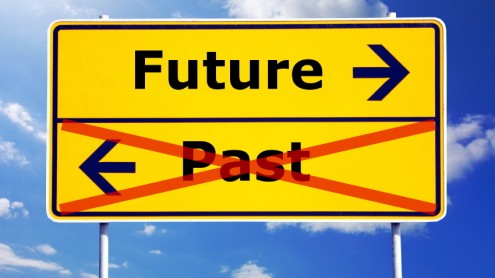 It has come to our attention that you are using the RADICAL MEDIA trademark to advertise a conference to be held in central London on 8th and 9th October 2011. This conference is not an event licensed by @radical and you will therefore appreciate that your use of the RADICAL MEDIA registered trademark constitutes an infringement and passing-off of @radical's valuable intellectual property rights.

@radical does not take lightly any misuse of its intellectual property, unauthorised association with their programs of with itself and any possible damage to the reputation, goodwill and earnings of the same.

Accordingly, we therefore require that you immediately cease all use of the RADICAL MEDIA trademark to promote your conference, that you remove and destroy all offending materials from distribution and from all websites developed for your use (including Facebook and Twitter pages) and that you confirm to us in writing that this has been done.
Good illustration of the madness of enclosure. Check out Radical Media's adverts:
http://www.radicalmedia.com/
On Tuesday 3 May (Word Press Freedom Day), at 5pm, a demonstration entitled 'We make radical media, you make adverts' has been called outside @Radical Media's offices, London W1T 7AA. It would be great if we could get as many people to come down as possible. There's a Facebook event to invite people to here. To show your support, please also blog, tweet, forward and link to the story. Also, why not let @radicalmedia know what you think on Twitter or by email? Or you could phone or email the person who sent the threatening letter, Joan C Aceste. Her number is +1 212 462 1500 and her email address is aceste@radicalmedia.com.
MORE HERE AND PLEASE LINK TO THE ORIGINAL STORY